A Waltz Dream 1953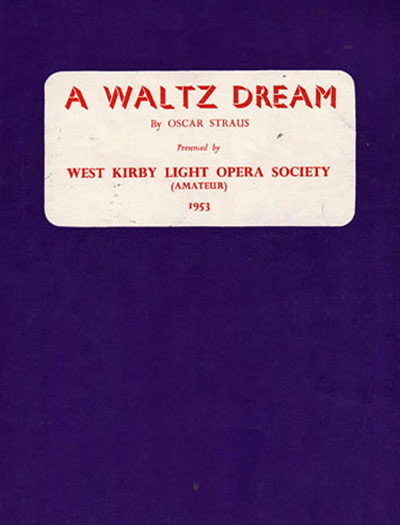 <![if !supportEmptyParas]> <![endif]>
Dates
Monday 20th April 1953 - Saturday 25th April 1953
Evenings at 7.30pm
<![if !supportEmptyParas]> <![endif]>
Venue

The Winter Gardens Cinema, Hoylake
Producer ( see note below )
Leslie Mumford
<![if !supportEmptyParas]>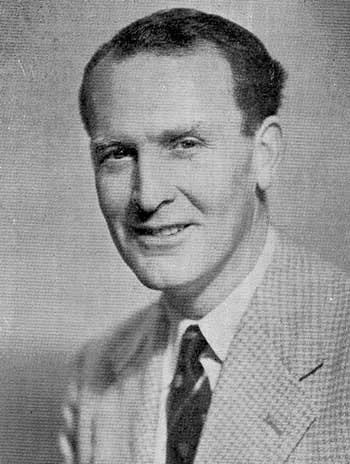 <![endif]>
<![if !supportEmptyParas]> <![endif]>
Assistant Producer
Elsie Lowenthal
<![if !supportEmptyParas]> <![endif]>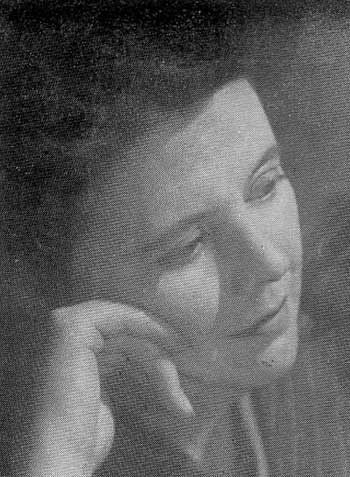 <![if !supportEmptyParas]> <![endif]>
Musical Director
Bernard Sephton
<![if !supportEmptyParas]> <![endif]>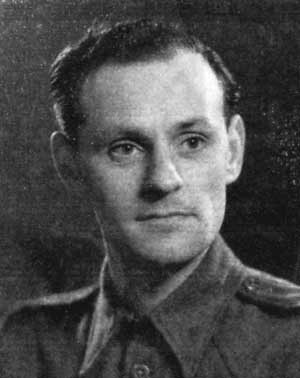 <![if !supportEmptyParas]> <![endif]>
Ballet Mistress
Laura Wickes
<![if !supportEmptyParas]> <![endif]>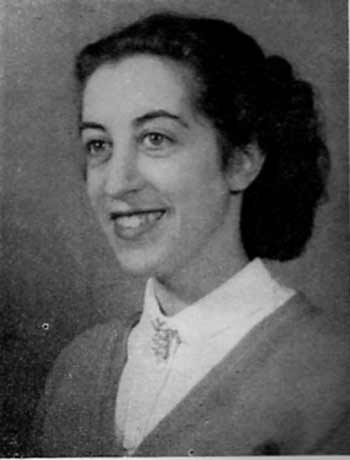 <![if !supportEmptyParas]> <![endif]>
| | |
| --- | --- |
| Music by | Oscar Straus |
| Lyrics by | Adrian Rass |
<![if !supportEmptyParas]> <![endif]>
Dramatis Personae
<![if !supportEmptyParas]> <![endif]>
Lieutenant Niki

Count Lothar ( cousin of the Prince )

Lieutenant Montschi

Max Bauer ( a waiter )

Herr Frank ( a minister )

George McRobert

Wendolin ( Major-Domo )

Sigismund ( Head Lackey )

JoachimXIII ( Prince of Fiausethurn )

Princess Helene

Frederica ( Chief Lady-in-Waiting )

Fifi ( Big Drum )

Hana ( Little Drum )

Emmi ( a Kellnerin )

Eileen Rowntree

Rizzi ]

Pepzi ]

Jean Wood

Lizzi ] Dancers

Carol Pettigrew

Fritzi ]

Mitzi ]

Hilda Bethell

Franzi

<![if !supportEmptyParas]> <![endif]>

<![if !supportEmptyParas]> <![endif]>

Ladies of the Chorus

Gentlemen of the Chorus

<![if !supportEmptyParas]> <![endif]>

<![if !supportEmptyParas]> <![endif]>

Julie M Ashworth

P Avis

Mary Bain

Colin Bain

Hilda Bethell

G Fleet

B Carson

I Holmes

May Douthwaite

D McCulloch

V Green

George McRobert

P Grindrod

JM Sim

V Hassall

Charles Smith

Jennifer Leach-Smith

<![if !supportEmptyParas]> <![endif]>

D Owen

<![if !supportEmptyParas]> <![endif]>

N Park

<![if !supportEmptyParas]> <![endif]>

J Patterson

<![if !supportEmptyParas]> <![endif]>

P Rainford

<![if !supportEmptyParas]> <![endif]>

R Royden

<![if !supportEmptyParas]> <![endif]>

Jacqueline Sherlock

<![if !supportEmptyParas]> <![endif]>

Margaret Whitaker

<![if !supportEmptyParas]> <![endif]>

H Wilson

<![if !supportEmptyParas]> <![endif]>

<![if !supportEmptyParas]> <![endif]>

<![if !supportEmptyParas]> <![endif]>

<![if !supportEmptyParas]> <![endif]>

<![if !supportEmptyParas]> <![endif]>

<![if !supportEmptyParas]> <![endif]>

P Bridges

P Webster

Celia Miller

Sheila Smith
<![if !supportMisalignedColumns]>

<![endif]>
Production Team
<![if !supportEmptyParas]> <![endif]>
| | |
| --- | --- |
| Hon Accompanist | M Leach-Smith |
| Wardrobe Mistress | Mrs G Wood |
| Stage Director | |
| Stage Manager | Peter Sherlock |
| Asst. Stage Managers | D S Williams |
| <![if !supportEmptyParas]> <![endif]> | Mervyn D Henderson |
| <![if !supportEmptyParas]> <![endif]> | FG Fowles |
| Make up | Arthur Burgess |
| <![if !supportEmptyParas]> <![endif]> | Barbara Burgess |
| Properties | Mrs N Hindley |
| <![if !supportEmptyParas]> <![endif]> | Mrs DM Fowles |
| <![if !supportEmptyParas]> <![endif]> | Miss A Fowles |
| <![if !supportEmptyParas]> <![endif]> | Mrs A Lloyd |
| The Stage Group | R Blackburn |
| <![if !supportEmptyParas]> <![endif]> | MR Hatton |
| <![if !supportEmptyParas]> <![endif]> | G Head |
| <![if !supportEmptyParas]> <![endif]> | I Houston |
| <![if !supportEmptyParas]> <![endif]> | R Lloyd |
| <![if !supportEmptyParas]> <![endif]> | D MacDonald |
| <![if !supportEmptyParas]> <![endif]> | G Spillane |
| <![if !supportEmptyParas]> <![endif]> | N Steggles |
| <![if !supportEmptyParas]> <![endif]> | J Verrinder |
| Prompter | Joan Aldridge |
| Call Boy | B Caidan |
| Programme Adverts | Mrs R Caidan |
| Publicity | J Benton |
| Programme Secretary | W Leach-Smith |
| Costumes | Geo Fox Ltd, London |
| <![if !supportEmptyParas]> <![endif]> | Ann Allson, Liverpool |
| Scenery | Bert Loman Ltd, Manchester |
| Electrical Fittings by | Strand Electric Co Ltd, Manchester |
| Grand Pianoforte by | Crane & SonsLtd |
| Furniture supplied by | Thompson Bros, West Kirby |
| Joint House managers | Mr SF Bonner |
| <![if !supportEmptyParas]> <![endif]> | Mr A Worley |
| Ticket Secretary | W Leach-Smith |
| Block Bookings | Colin Blain |
| Hon Auditor | Raymond Law CA |
<![if !supportEmptyParas]><![endif]>
Production
<![if !supportEmptyParas]> <![endif]>
During the preparation of 'A Waltz Dream' the Society sustained a severe blow, but as so often happens,
was compensated by a piece of real good fortune. Some six weeks ago our great friend and indefatigable
producer, Maurice Lowenthal was obliged, because of illness, to relinquish the production. We were rescued
from a very difficult position by Mr Leslie Mumford, the Producer for the Waterloo Operatic Society,
who at short notice and in spite of other commitments took over this exacting job. We offer our sincere thanks
to Mr Mumford for undertaking to complete the production, despite the extreme difficulties with which he has been faced.
We also gratefully thank Mrs Elsie Lowenthal for carrying on alone during the early stages of her husband's illness
and then acting as Assistant Producer to Mr Mumford.

Orchestra
<![if !supportEmptyParas]> <![endif]>
<![if !supportEmptyParas]> <![endif]>
| | |
| --- | --- |
| Violins | Oboe |
| Arthur Rowland ( Leader ) | J Whitehouse |
| D Morris | Clarinets |
| B Turner | GF Callis |
| A Milton | F Miller |
| MG West | Trumpets |
| Cello | H Preston |
| A Ingham | Trombone |
| Bass | H Abraham |
| I Cantor | Percussion |
| Flute | T Wane |
| D Newbold | <![if !supportEmptyParas]> <![endif]> |
Committee and Officers
<![if !supportEmptyParas]> <![endif]>
| | |
| --- | --- |
| President | Councillor GA Coard |
| <![if !supportEmptyParas]> <![endif]> | <![if !supportEmptyParas]> <![endif]> |
| Vice-President | Miss Maud Carpenter MA |
| <![if !supportEmptyParas]> <![endif]> | <![if !supportEmptyParas]> <![endif]> |
| Committee | <![if !supportEmptyParas]> <![endif]> |
| <![if !supportEmptyParas]> <![endif]> | <![if !supportEmptyParas]> <![endif]> |
| Chairman | Tom Williams Esq OBE |
| Vice-Chairman | FW Faulkner Esq |
| Secretary | Mrs EM Bonner BA |
| Treasurer | W Leach-Smith Esq |
| <![if !supportEmptyParas]> <![endif]> | <![if !supportEmptyParas]> <![endif]> |
| Colin Bain Esq | JP Hindley Esq |
| J Benton Esq | Miss NE Hudson MA |
| GS Brodie | A WorleyEsq |
| WB Henshilwood | <![if !supportEmptyParas]> <![endif]> |
| <![if !supportEmptyParas]> <![endif]> | <![if !supportEmptyParas]> <![endif]> |
| Casting Committee | <![if !supportEmptyParas]> <![endif]> |
| GS Brodie | Tom Williams MBE |
| FW Faulkner Esq | Mrs NL Worley |
| Miss NE Hudson MA | <![if !supportEmptyParas]> <![endif]> |
| <![if !supportEmptyParas]> <![endif]> | <![if !supportEmptyParas]> <![endif]> |
| Social Committee | <![if !supportEmptyParas]> <![endif]> |
| <![if !supportEmptyParas]> <![endif]> | <![if !supportEmptyParas]> <![endif]> |
| Chairman | Mrs F Reynolds-Jones |
| Secretary | Mrs NL Worley Esq |
| Treasurer | Mrs E Evans |
| <![if !supportEmptyParas]> <![endif]> | <![if !supportEmptyParas]> <![endif]> |
| Mrs M Ashworth | Mrs M Leach-Smith |
| Mrs EM Bonner BA | Mr W Leach-Smith |
| Mrs R Caidan | Mrs E Prytherch |
| Mrs M Coard | Mrs E Rowntree |
| Mrs GL Faulkner | Mrs I Smith |
<![if !supportEmptyParas]> <![endif]>