Showboat 1985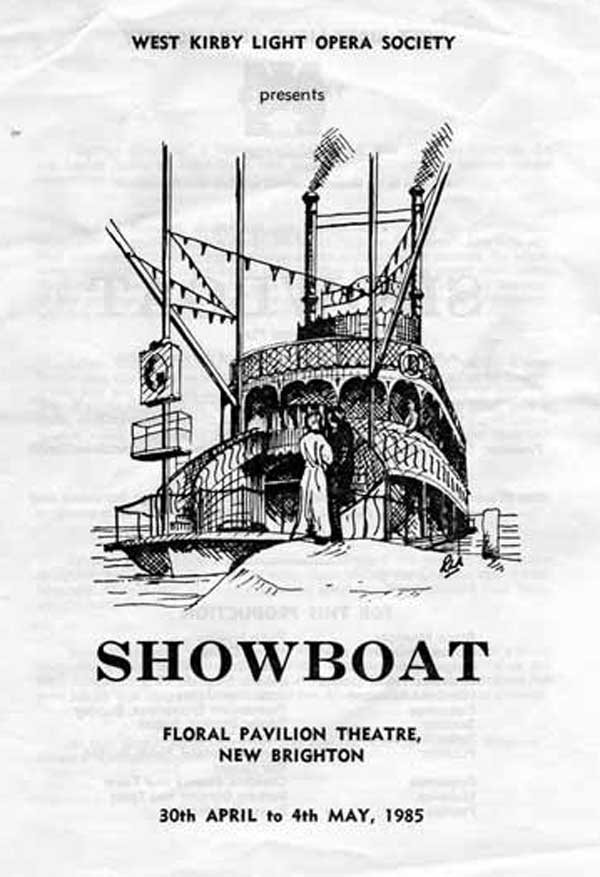 <![if !supportEmptyParas]> <![endif]>
Dates

Tuesday 30th April 1985 - Saturday 4th May 1985
Evenings at 7.30pm
<![if !supportEmptyParas]> <![endif]>
Venue

Floral Pavilion, New Brighton
<![if !supportEmptyParas]> <![endif]>
<![if !supportEmptyParas]> <![endif]>
Director

Doreen French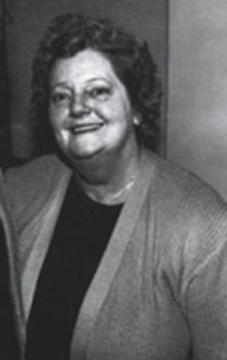 <![if !supportEmptyParas]> <![endif]>
<![if !supportEmptyParas]> <![endif]>
Musical Director

Brian Smith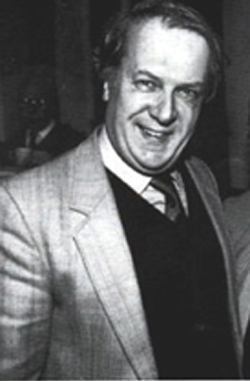 Choreographer

Alan Baldwin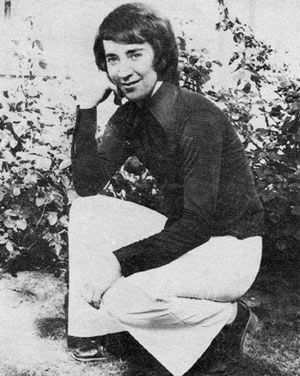 <![if !supportEmptyParas]> <![endif]>
<![if !supportEmptyParas]> <![endif]>
Adapted from Edna Ferber's novel of the same name

Music by

Jerome Kern

Book and Lyrics by

Oscar Hammerstein II

<![if !supportMisalignedColumns]>
<![endif]>
-----------------------------------------------------------------------------------------------------------------------
<![if !supportEmptyParas]>
Cast of Characters
<![if !supportEmptyParas]> <![endif]>
Queenie

Hilda Evans

Steve

Pete

Paul Sheppard

Parthy Ann Hawkes

Windy

Ray Davies

Cap'n Andy Hawkes

Ellie

Frank

Julie

Vallon

Gaylord Ravenal

Magnolia

Joe

Rubber Face

John Steadman

Backwoodsman

Ray Gosling

Jeb

Fred Boardman

Ethel

Ruth Boardman

Landlady

Joan Reynolds-Jones

Max

Ray Davies

Jake

Neil Reddington

Man with guitar

Graham Rannard

Doorman at the Trocadero

Geoff Bibby

Lottie

Kim

<![if !supportEmptyParas]> <![endif]>

<![if !supportEmptyParas]> <![endif]>

Ladies of the Chorus

Gentlemen of the Chorus

<![if !supportEmptyParas]> <![endif]>

<![if !supportEmptyParas]> <![endif]>

Helen Banton

Geoff Bibby

Julie Bennett

Fred Boardman

Rita Blackburn

Ray Davies

Ruth Boardman

Norman Garland

Iris Braidford

Ray Gosling

Alison Cole

Albert Hall

Sheila Davies

Norman Hughes

Sheila Disley

Ted Matchett

Maureen Evans

Rupert McCarthy

Ann Fallon

Graham Rannard

Ken Rannard

Carolyn Garland

Neil Reddington

Sheila Gosling

Steve Rogers

Shirley Hughes

John Steadman

Pam Johnston

Ken Unsworth

Lorna Johnson

<![if !supportEmptyParas]> <![endif]>

Margaret Jones

<![if !supportEmptyParas]> <![endif]>

Paula Jones

<![if !supportEmptyParas]> <![endif]>

June Kirkbride

<![if !supportEmptyParas]> <![endif]>

Lurline Laycock

<![if !supportEmptyParas]> <![endif]>

Maureen McCarthy

<![if !supportEmptyParas]> <![endif]>

Joan Reynolds-Jones

<![if !supportEmptyParas]> <![endif]>

Rose Rimmer

<![if !supportEmptyParas]> <![endif]>

Sheila Salisbury

<![if !supportEmptyParas]> <![endif]>

<![if !supportEmptyParas]> <![endif]>

<![if !supportEmptyParas]> <![endif]>

Dancers

<![if !supportEmptyParas]> <![endif]>

<![if !supportEmptyParas]> <![endif]>

<![if !supportEmptyParas]> <![endif]>

Deborah Owen-James

Helen Pritchard

Kerry Tranter

Sara Jenkins

Alison Jarvis

Jonathon Craige

Hoda Tabet

Joseph Talatinian

<![if !supportEmptyParas]> <![endif]>Choreographer

<![if !supportEmptyParas]> <![endif]>Alan Baldwin

Dancers are all students of Merseyside Dance Centre

<![if !supportEmptyParas]> <![endif]>

Principal Miss Gaynor Owen)

<![if !supportEmptyParas]> <![endif]>

ARAD (Fellow and Examiner) ISTD (Ballet, Tap and Modern ), ( AISTD and BB )

<![if !supportEmptyParas]> <![endif]>

<![if !supportMisalignedColumns]> <![endif]>
-----------------------------------------------------------------------------------------------------------------------
Production Team
<![if !supportEmptyParas]> <![if !supportEmptyParas]> <![endif]>
| | |
| --- | --- |
| Stage Manager | Philip Howley |
| House Manager | Harold Cross |
| Stage Lighting | Brian Cole |
| Rehearsal Accompanist | John McBride |
| Wardrobe Mistress | Joan Rees-Jones |
| Costumes | Proscenium Enterprises, Burnley |
| Scenery | Border Studios, Selkirk |
| Ticket Secretary | Monica Turton |
| Publicity | Carolyn Garland, |
| <![if !supportEmptyParas]> <![endif]> | Ray Davies |
| <![if !supportEmptyParas]> <![endif]> | Helen Banton |
| Properties | Christine Shanks and team |
| Make up | Barbara Burgess and team |
| Prompt | Penny Reddington |
-----------------------------------------------------------------------------------------------------------------------
Photographs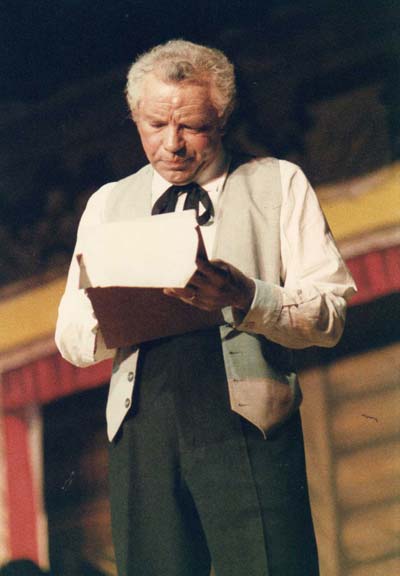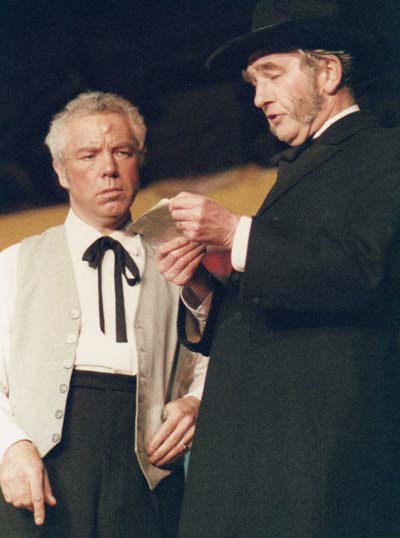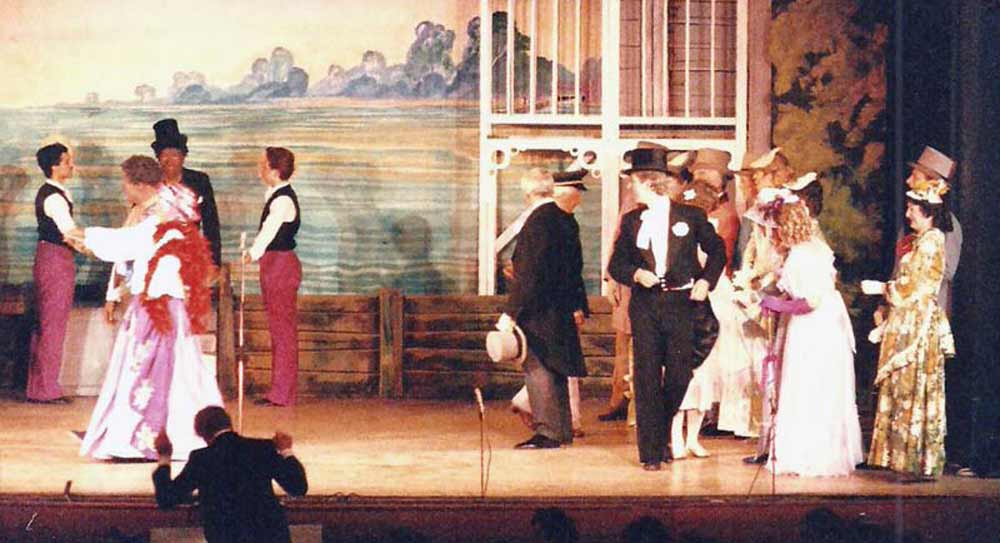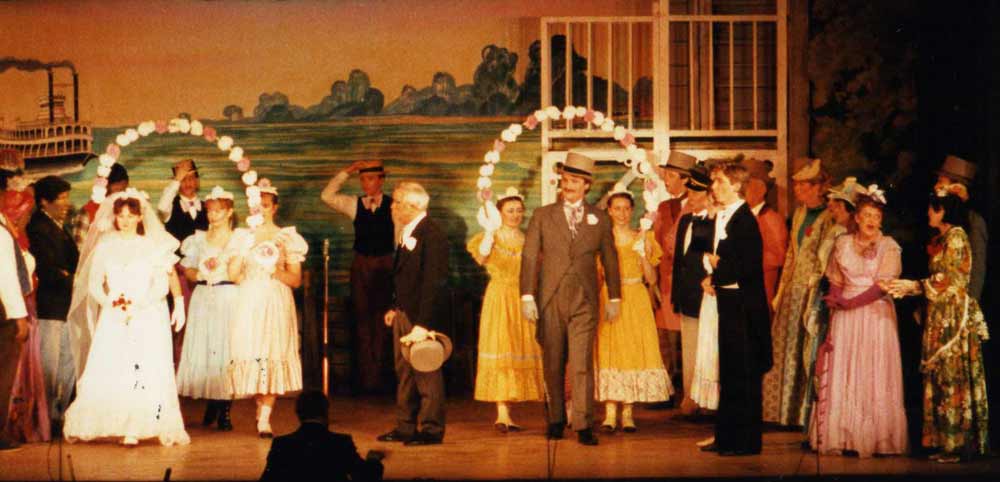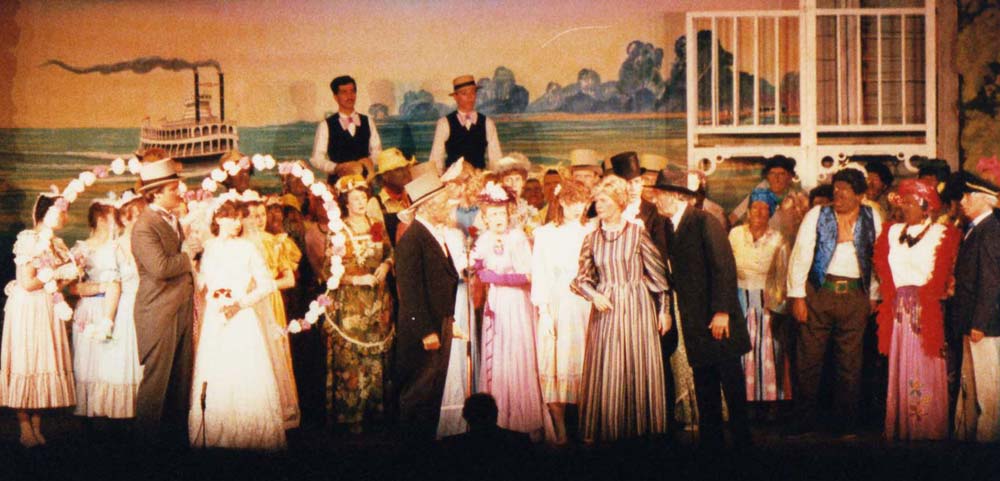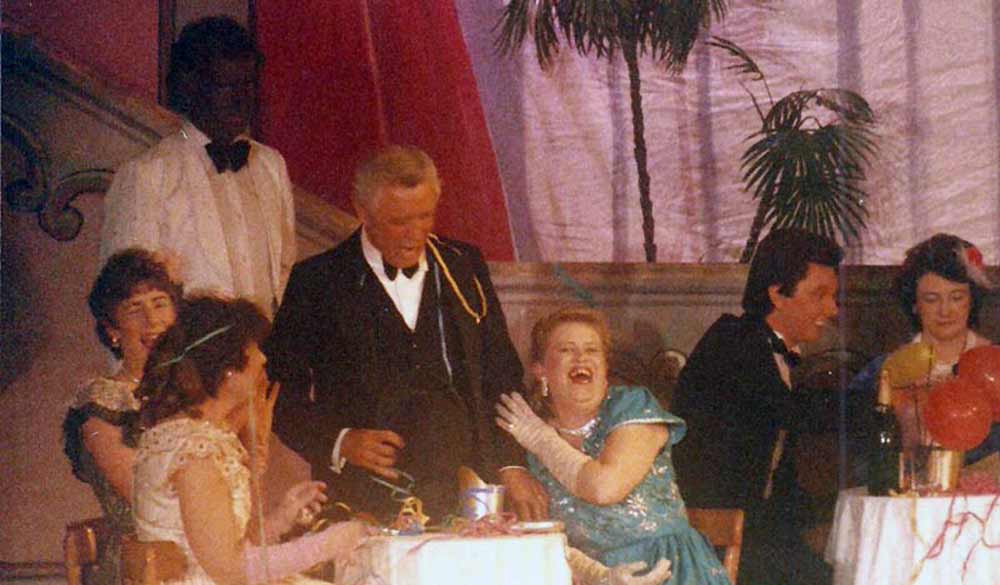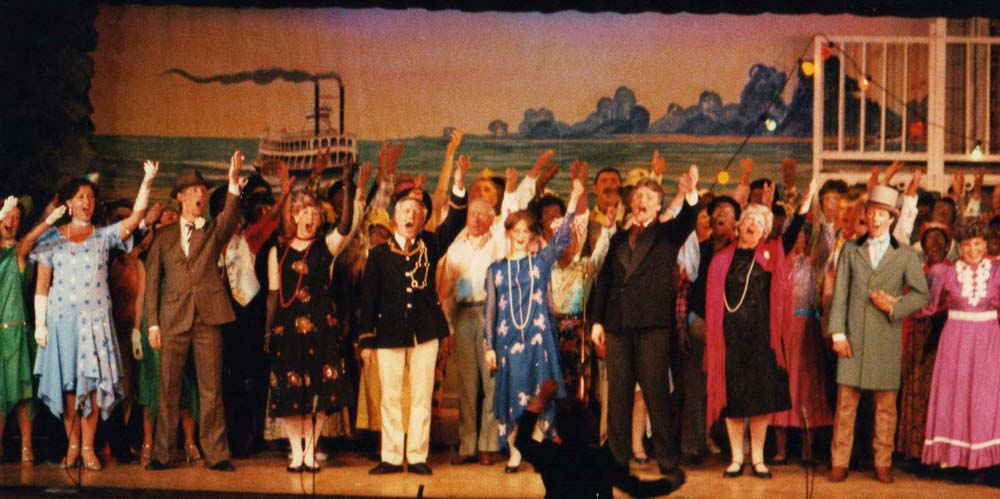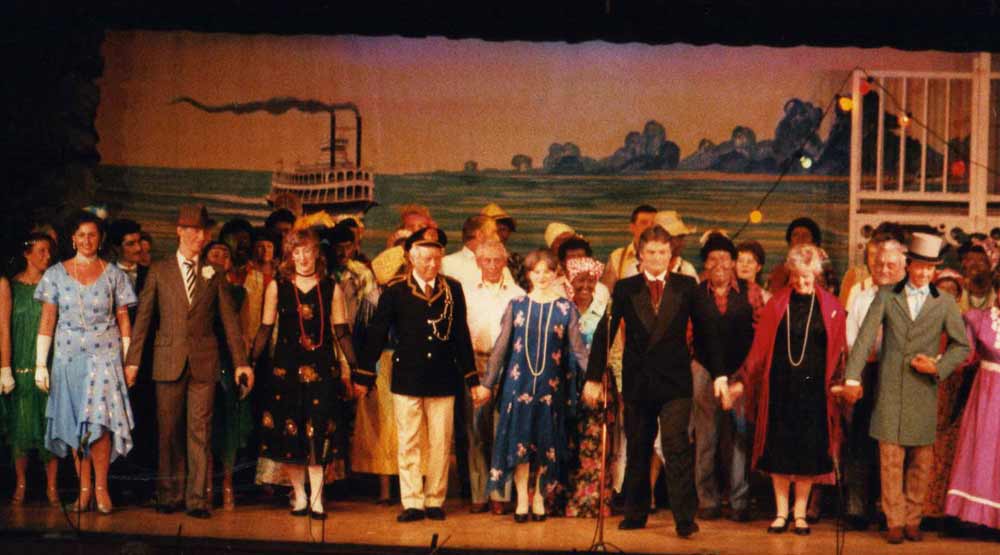 Backstage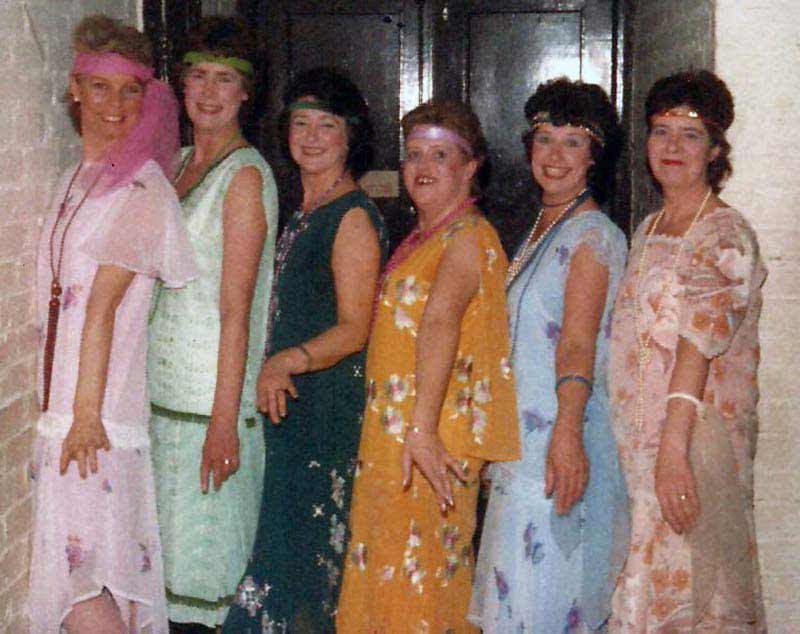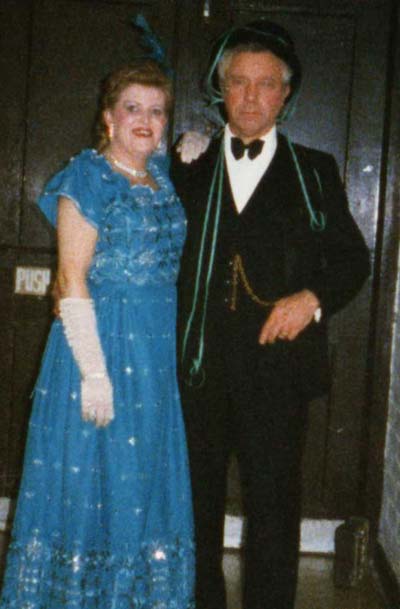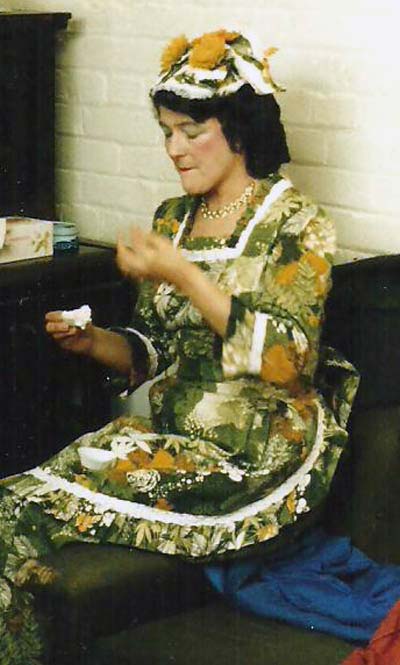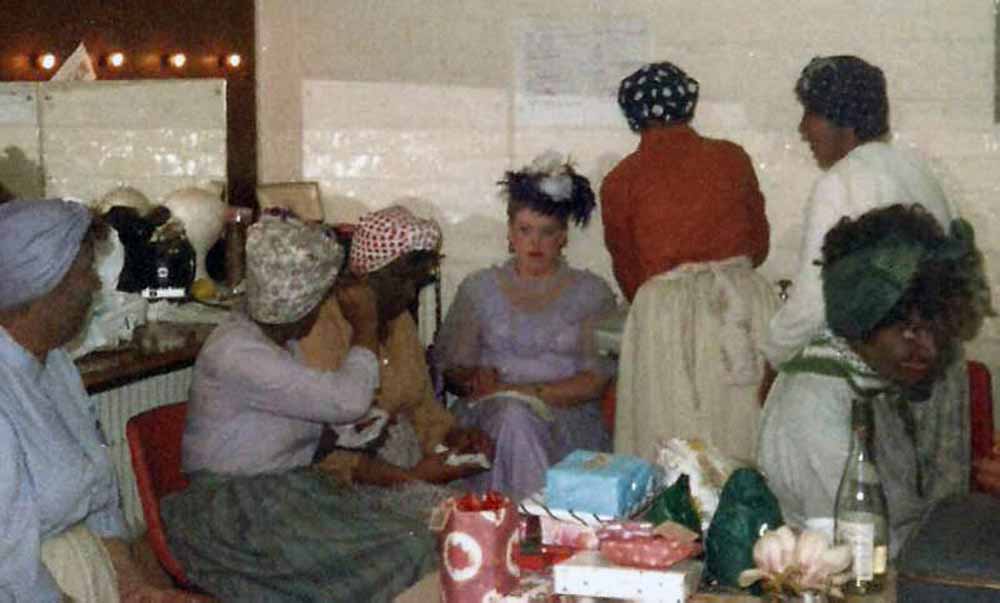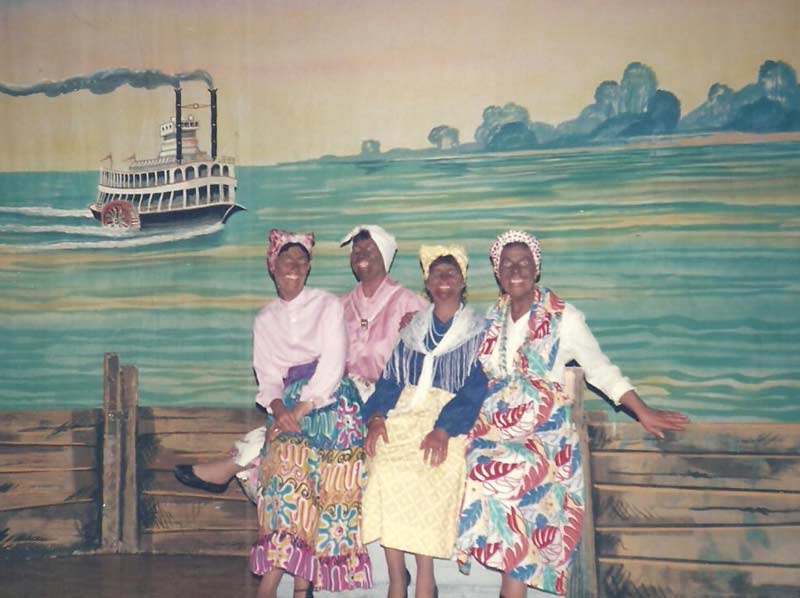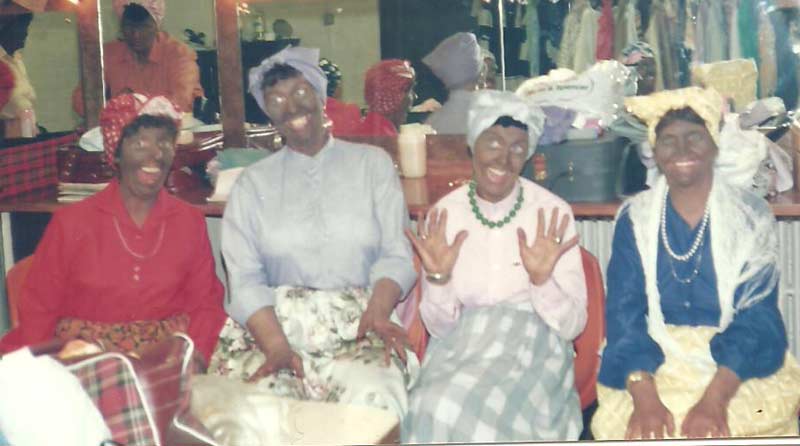 -----------------------------------------------------------------------------------------------------------------------
Press cuttings
click to enlarge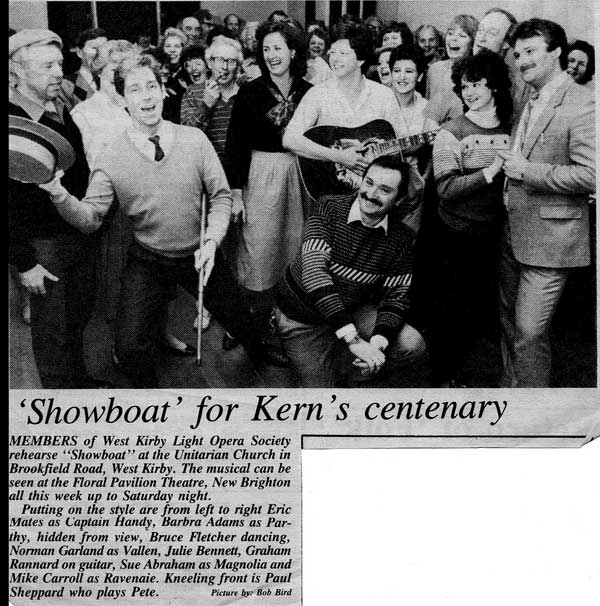 -----------------------------------------------------------------------------------------------------------------------
Programme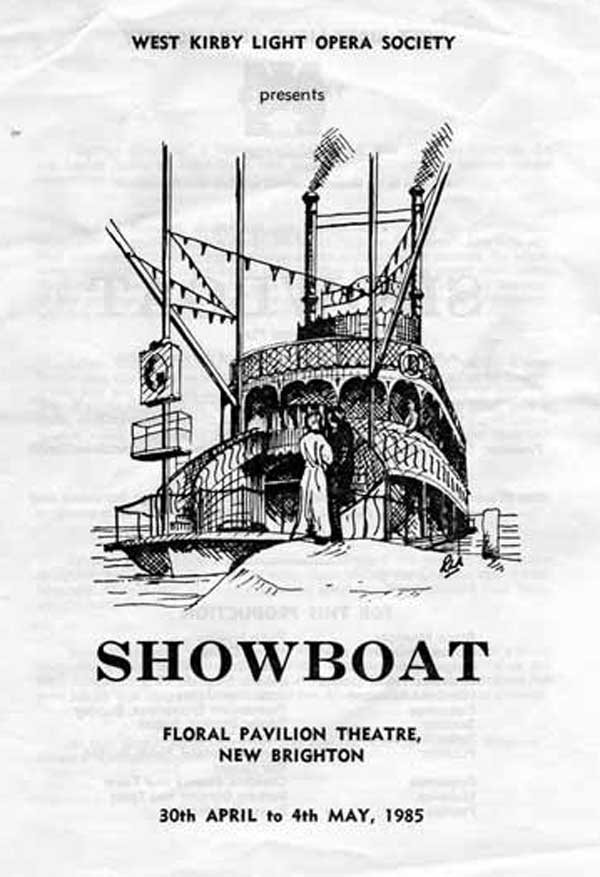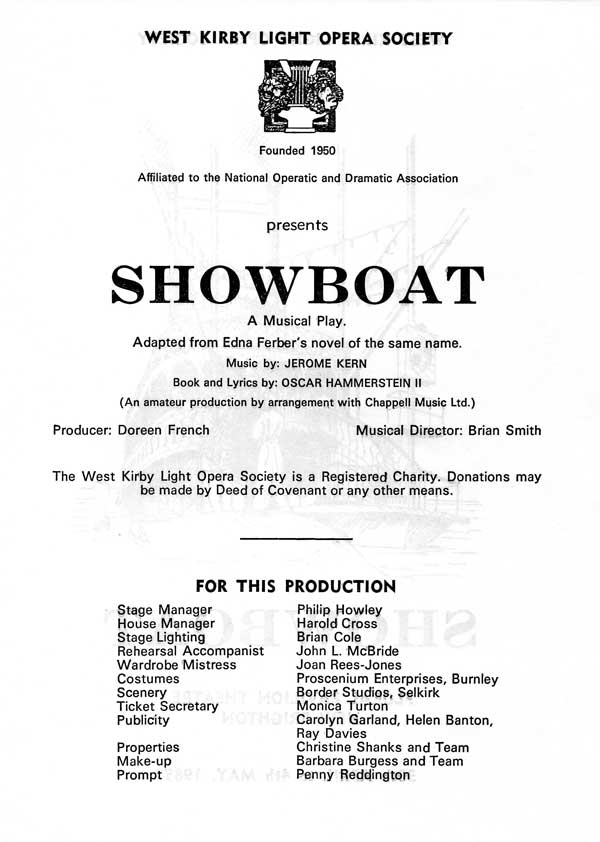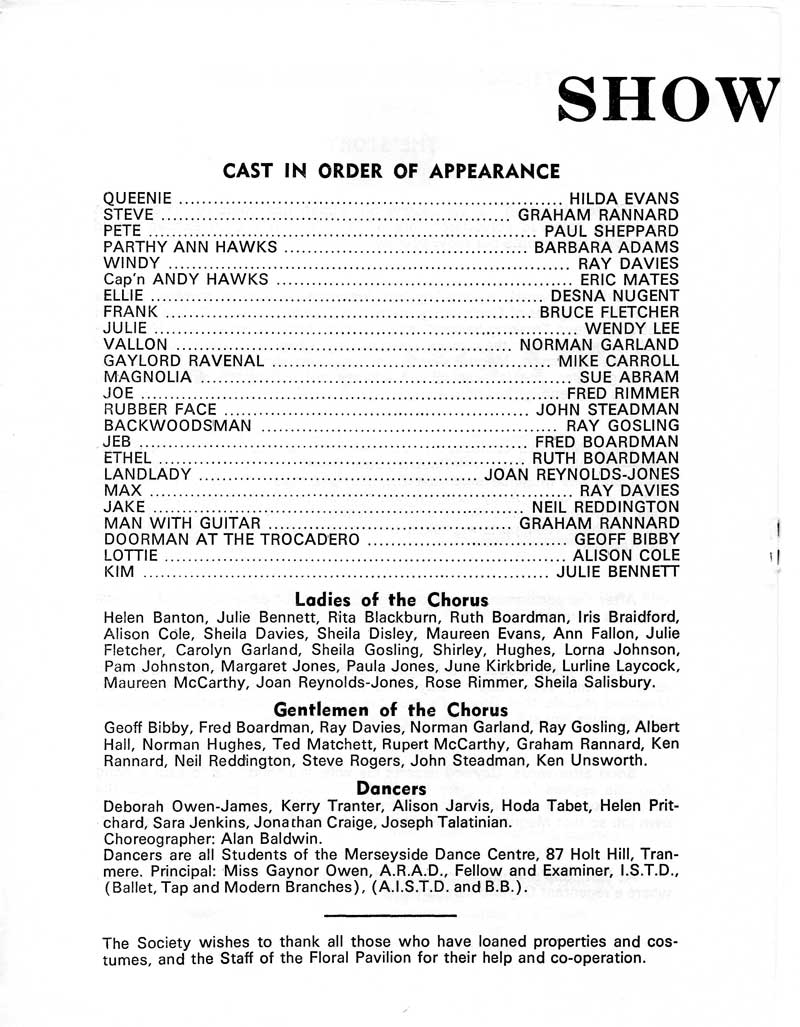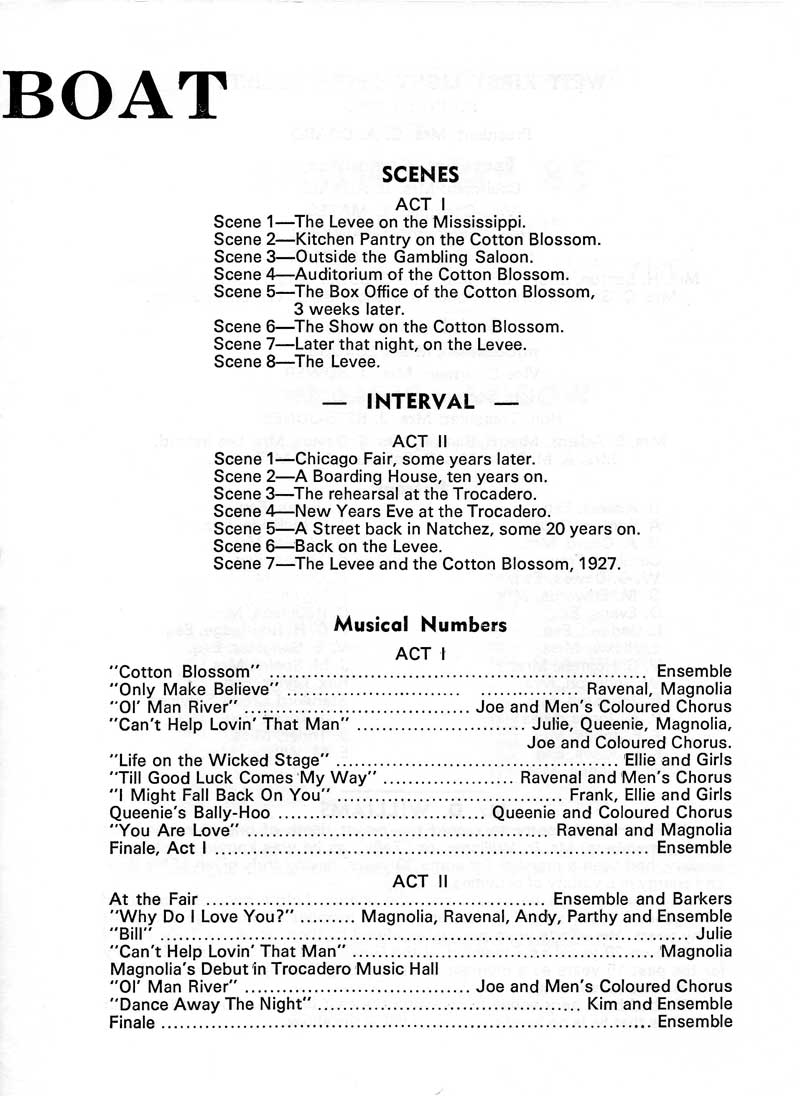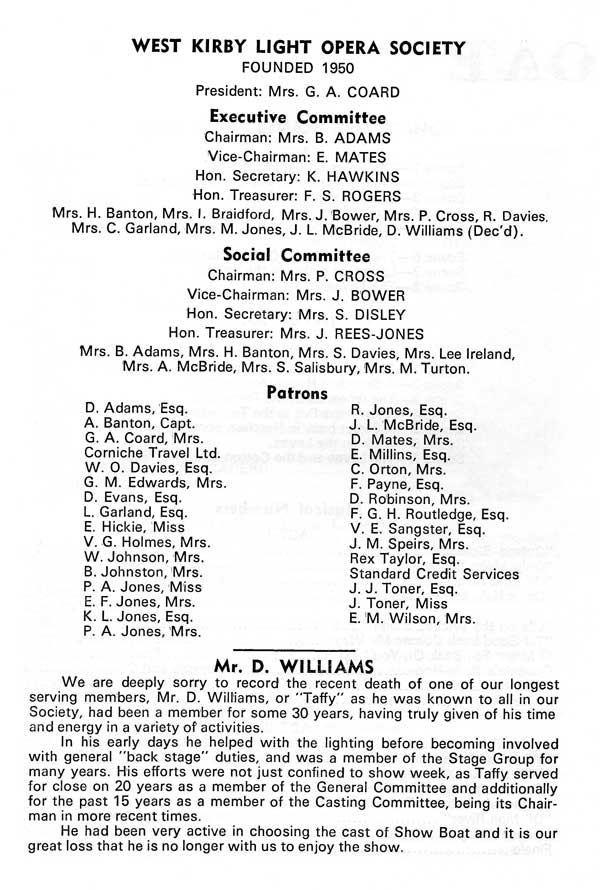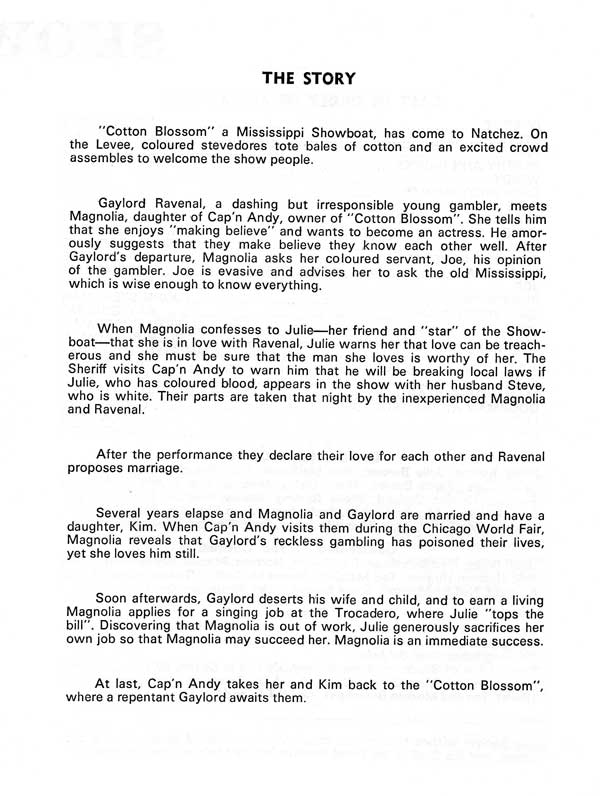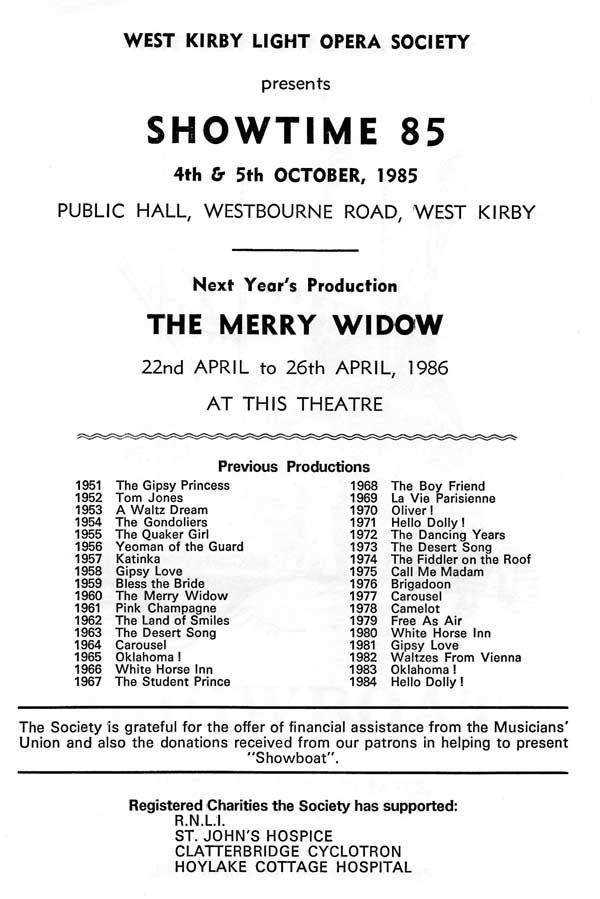 -----------------------------------------------------------------------------------------------------------------------

<![if !supportEmptyParas]> <![endif]>Officials
<![if !supportEmptyParas]> <![endif]>
| | |
| --- | --- |
| President | Mrs G A Coard |
| <![if !supportEmptyParas]> <![endif]> | <![if !supportEmptyParas]> <![endif]> |
| Executive Committee | <![if !supportEmptyParas]> <![endif]> |
| <![if !supportEmptyParas]> <![endif]> | <![if !supportEmptyParas]> <![endif]> |
| Chairman | Mrs B Adams |
| Vice-Chairman | E Mates |
| Hon Secretary | K Hawkins |
| Hon Treasurer | FS Rogers |
| <![if !supportEmptyParas]> <![endif]> | <![if !supportEmptyParas]> <![endif]> |
| Committee members | <![if !supportEmptyParas]> <![endif]> |
| <![if !supportEmptyParas]> <![endif]> | <![if !supportEmptyParas]> <![endif]> |
| Mrs H Banton | Mrs I Braidford |
| Mrs J Bower | Mrs P Cross |
| R Davies | Mrs C Garland |
| Mrs M Jones | JL McBride |
| D Williams (Dec'd) | <![if !supportEmptyParas]> <![endif]> |
| <![if !supportEmptyParas]> <![endif]> | <![if !supportEmptyParas]> <![endif]> |
| Social Committee | <![if !supportEmptyParas]> <![endif]> |
| <![if !supportEmptyParas]> <![endif]> | <![if !supportEmptyParas]> <![endif]> |
| Chairman | Mrs P Cross |
| Vice-Chairman | Mrs J Bower |
| Hon Secretary | Mrs S Disley |
| Hon Treasurer | Mrs J Rees-Jones |
| <![if !supportEmptyParas]> <![endif]> | <![if !supportEmptyParas]> <![endif]> |
| Committee members | <![if !supportEmptyParas]> <![endif]> |
| <![if !supportEmptyParas]> <![endif]> | <![if !supportEmptyParas]> <![endif]> |
| Mrs B Adams | Mrs H Banton |
| Mrs S Davies | Mrs L Ireland |
| Mrs A McBride | Mrs S Salisbury |
| Mrs M Turton | <![if !supportEmptyParas]> <![endif]> |
| <![if !supportEmptyParas]> <![endif]> | <![if !supportEmptyParas]> <![endif]> |
<![if !supportEmptyParas]> <![endif]>
Mr D Williams
<![if !supportEmptyParas]> <![endif]>
We are deeply sorry to record the recent death of one of our longest serving members. Mr D Williams or 'Taffy' as he was known to all in our Society, had been a member for some 30 years, having truly given of his time and energy in a variety of activities.
<![if !supportEmptyParas]> <![endif]>
In his early days he helped with the lighting before becoming involved with general 'back-stage' duties and was a member of the Stage Group for many years. His efforts were not just confined to show week, as Taffy served for close on 20 years as a member of the General Committee and additionally for the past 15 years as a member of the Casting Committee, being its chairman in more recent times.
<![if !supportEmptyParas]> <![endif]>
He had been very active in choosing the cast of Show Boat and it is our great loss that he is no longer with us to enjoy the show.
<![if !supportEmptyParas]> <![endif]>