Home

Website - last updated 23rd March 2018
WKLOS is one of the leading amateur Musical Theatre societies in the NorthWest.
West Kirby is situated on the Wirral peninsula and the Society was founded in 1950.
WKLOS is a member of the National Operatic and Dramatic Association - NODA.
**********
****************************************************************************
Our next musical theatre production is
'Once Upon a Time at the Adelphi'
Tickets now on sale-click here!!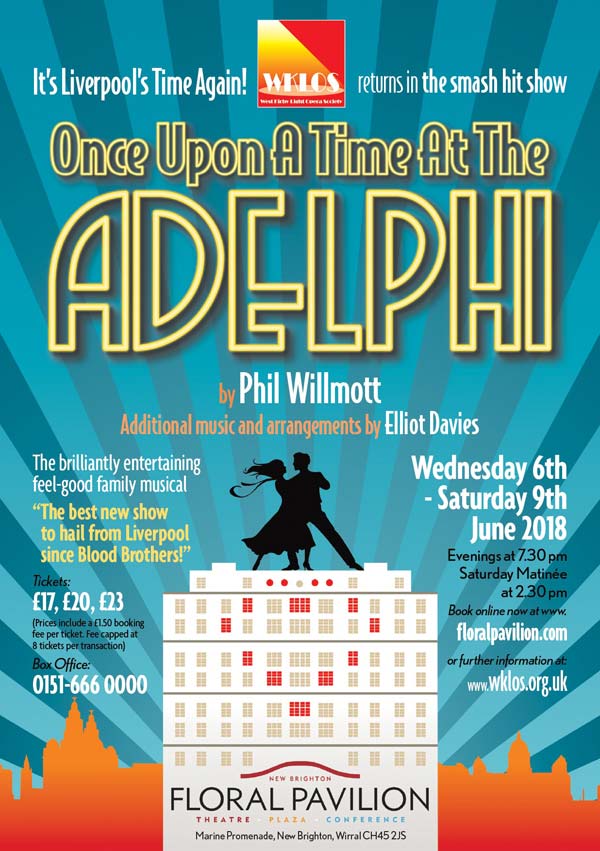 | | |
| --- | --- |
| Young Alice | Amy Duggan |
| Older Alice | Joanne Poston |
| Jo | Sophie Cottrell |
| Dolores | Tia Gill |
| Mo Thompson | Helen Rex |
| Babs | Samantha Arnold |
| Thompson | Rob Poston |
| Lord Rothmore | Mike Ellis |
| Roy Rogers | Keith Phillips |
| Fritz | Stuart Rathe |
| Neil | Nick Hawkswell |
Click here to see Adelphi 2010
It's 1930's Liverpool and the glitz and glamour of Hollywood pour off the luxury liners and into the city's most fashionable hotel. Amidst the chaos and decadence, no-nonsense Alice from Reception has fallen for the dashing Thompson from Accounts. But fate, Hollywood, World War Two and a dizzying array of staff and guests intervene in a Liverpool love story spanning 70 years.
WKLOS return to the Floral Pavilion with Phil Wimott's award-winning smash-hit musical, set in Liverpool's own world famous Adelphi Hotel. The original professional production had its world premiere at the Liverpool Playhouse in 2008 playing to packed houses over an extended run. It was a centrepiece of Liverpool's Capital of Culture celebrations. WKLOS had the privilege of staging the non-professional premiere at the Floral Pavilion, New Brighton in 2010 as its diamond jubilee production.
2018 marks the 10th anniversary of Liverpool's year as Capital of Culture and is just the right time for a revival of this feel-good family musical. Watch out for the publicity and put the dates in your diary now!
**********
We are always delighted to welcome new members - all voices. Why not come along, join in and see if you like us.
Please contact our secretary by email at Company Secretary
We meet every Monday at 7.30pm in Greasby Methodist Church Hall, Greasby Rd, - the church is almost opposite the petrol station. You will be assured of a warm welcome.
****************************************************************************
Sell out concerts raise £5,000 for Wirral Heart Beat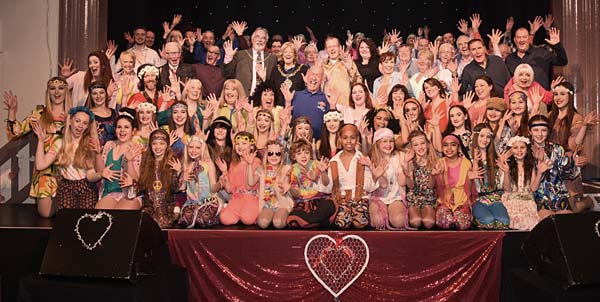 Click to enlarge.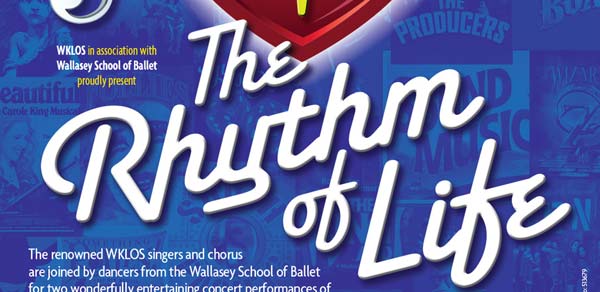 West Kirby Light Opera Society (WKLOS) and the Wallasey School of Ballet (WSB) are thrilled to announce that their recent THE RHYTHM OF LIFE show (24th & 25th February 2018) at Westbourne Hall, West Kirby raised a staggering £5000 for the Wirral Heart Beat charity. This will be used to fund the work of the Wirral Heart Support Centre at St Catherine's in Birkenhead. A huge thank you is due to the people of the Wirral for their amazing support of this very worthy cause. "Please come along to 'Once Upon A Time ...At The Adelphi' at the Floral Pavilion in June and show your appreciation of the efforts of 'The Rhythm of Life' cast!" says organiser Michael Kennedy
Photography by Richard Jennings of Cetra Photography.
************************************************************************************************
Recent shows have included
'Company' 'Once Upon a Time at the Adelphi'
'Guys and Dolls' 'Evita' 'Chess' 'Titanic'
*****************
Read here about WKLOS
************************************************************************************************
Othe recent performances have included:-
*********************************************************************************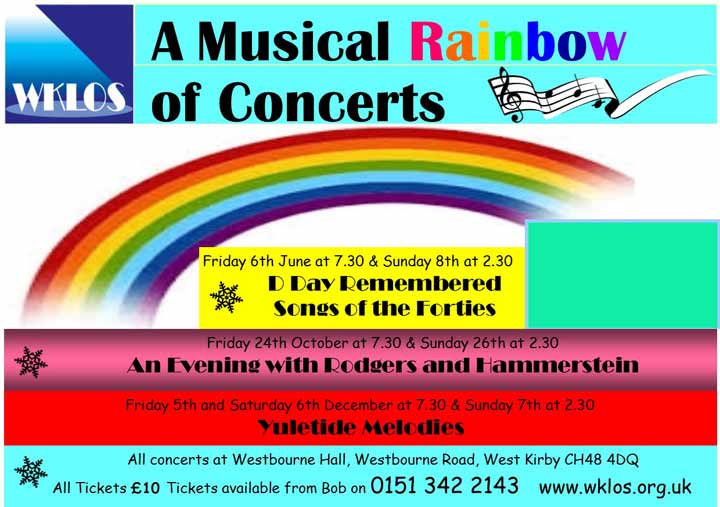 *********************************************************************************
Links to other local societies and theatres
*********************************************************************************